If you aren't experienced with tree removal, you might think that all the tools necessary to remove a tree are a chainsaw and a ladder. While these are still widely used, several tree companies nowadays use tree removal cranes instead to help get the job done more safely and efficiently.
What Is a Tree Removal Crane?
A tree removal crane is a specialized piece of equipment used in situations that require more than the basic tools—for example, when traditional tree removal practices would create a hazardous environment for the arborist, homeowner, or property.
Tree removal cranes are mounted on trucks with a cab for the crane operator so they can operate them from the ground. The arm of the crane can be used for heavy lifting but also to lift climbers to taller parts of the tree.
Benefits of Tree Cranes
1. Cranes increase safety.
Trees can become hazardous for a variety of reasons, from disease to external damage. Especially when it comes to our New England storms, it's important that we prioritize the safety of both climbers and homeowners. In the case of trees that may break or fall apart during the process of removal, a tree crane is your best bet.
Not to mention, tree crane operators are highly trained experts. At Chestnut Tree and Landscape, our team makes sure to follow every safety protocol to keep everyone safe.
2. They can reach tight spaces.
You might picture tree removal as felling a tree with a cut at the bottom, however, this method is rarely used, especially in environments with houses or buildings nearby. New England is 75% forest, which can make removal without damage to property tricky—but that's where tree cranes come in.
Tree cranes allow arborists to get to hard-to-reach areas, but also make sure the tree doesn't fall over. With a crane, pieces of the tree can be safely removed one by one and placed in a safe zone, which will later be transported.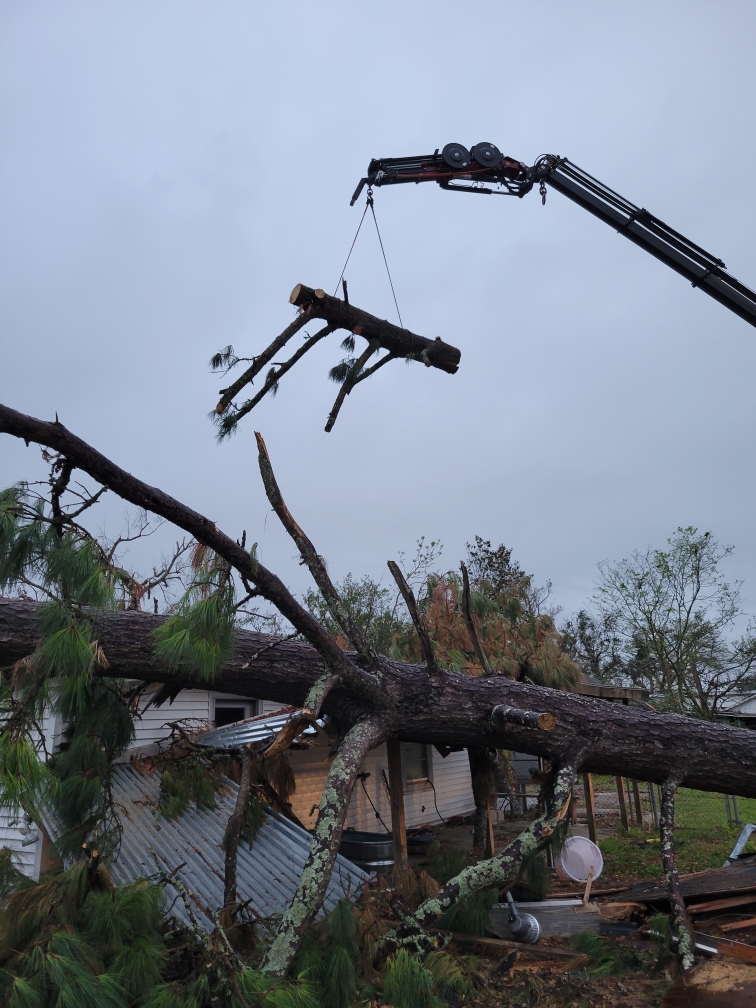 3. Cranes are highly efficient.
When it comes to safety and scope of work, tree cranes excel. Rather than sending in a climber to systematically conduct a tree removal, a crane can be used to safely remove larger portions of the tree instead.
Tree removal with a crane is a quick process on its own, but the setup can take time. This is in order to measure all the factors involved like the slope of the ground, the size of the tree, and the stability and balance of the crane. Spending this time on the setup, however, leads to a quick, safe, clean, and efficient tree removal.
At Chestnut Tree and Landscape, we believe in always upholding good old-fashioned New England values—doing the job right with honesty and integrity. If you have a tree that needs to be removed, call us at (508) 735-4464 for a free consultation!